Don't worry if your life has been hectic and you've forgot to send off the card for your dad this father's day
At Ricaso we have you covered, literally. Put your father on a digital card and send it virtually..

Get a downloadable card you can either print off or send via electronic means - personalize it before ordering. Great price for a perfect card.

You can even customize prints, buy as a download, print off and out it in the perfect frame.
No need to wait for shipping. No worry about it getting there on time..

Here are a few of our current favourites..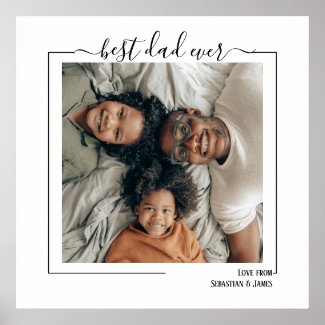 Best Dad Ever Personalized Photo and Text
poster, available as a print or download